Corn Signs
Kenneth Corn painting Fields' Photo window in 1962
When Kenneth Corn's name is mentioned in Barry County, many people think of the many, many years he was Santa to the children of the area; however, that was only one of his many talents. Even as a child of five, he was artistically inclined and began painting with 10¢ oil paints. Kenneth joked he didn't make the grades in school he could have, because he was al-ways drawing or scribbling something.
A true Barry County native, Kenneth was born in 1918, the son of Fred and Martha Chastain Corn, and was raised and schooled in the Wheaton area. He attended Fairview High School and was a classmate of John Q. Hammons. He later moved to Monett where he lived with an aunt and was able to play football.
Mr. Corn served in the United States Army from June 24, 1941, to October 31, 1945, and was assigned to the "Special Services Division." Being in that Division he traveled with the USO setting up and tearing down the sound systems for the various shows. Over the course of his service he met several celebrities, including Bob Hope. On one occasion his Division was sent to Hawaii, but….they weren't allowed off the plane! So, in later years he would say, "I've been to Hawaii."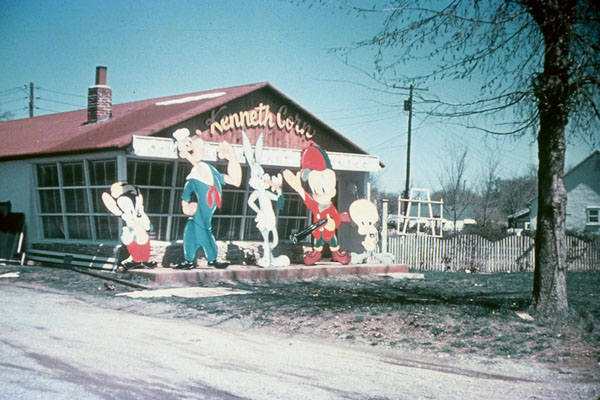 Kenneth Corn Art Studio on Main Street in Cassville 1950s
Before the War, Kenneth worked on the movie set of "Jesse James" in Pineville where he met Tyrone Powers. Following the War, Kenneth spent some time in California where he was involved in movie productions; his job was working on the scenery.
In 1950, he returned to Barry County and set up a sign shop in Wheaton known as the "Kenneth Corn Commercial Art Studio." After a few years, he moved his family and his business to Cassville. Old-time residents will remember many of his signs, including Crowe's Dinner House, Manley Courts, our own Fields' Photo logo, and many more. Some of his other accomplishments included designing "prospectives" for several area businesses and homes, paper mache monsters for Glen Hall's Theatre, numerous political signs, and of course, "Santa."
His trademark signature was Corn with a paintbrush. Kenneth also had an unusual way of dating his work―August 18, 2014, would be rendered as 8182014. Kenneth died in June of 2001, and will be remembered as a much loved and respected member of the community.
Welcome to Cassville sign 1955

Barry Hotel sign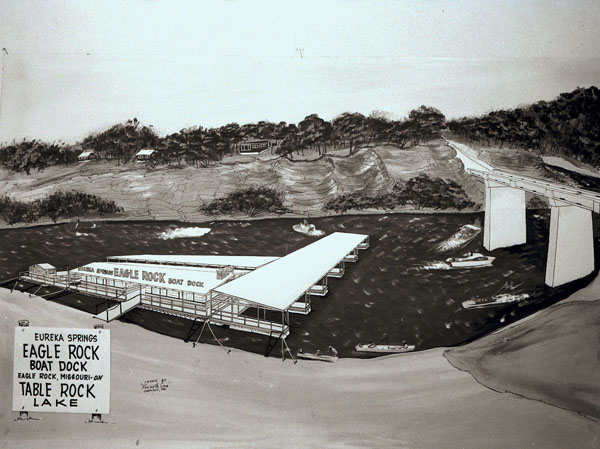 Eagle Rock Boat Dock design by Kenneth Corn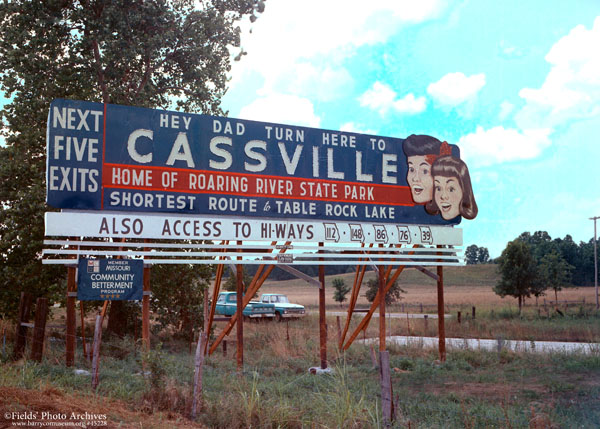 Cassville Chamber of Commerce sign 1969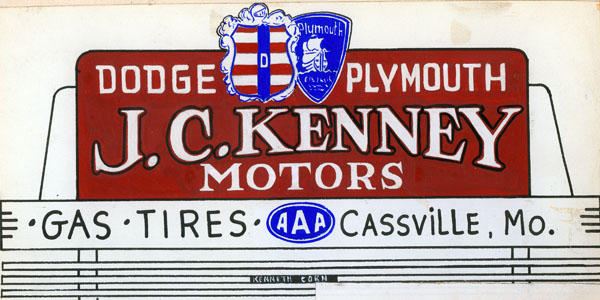 J.C. Kenney Dodge sign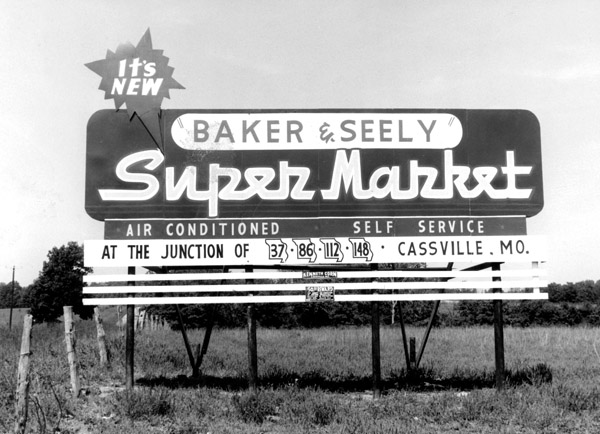 Baker and Seely Super Market Sign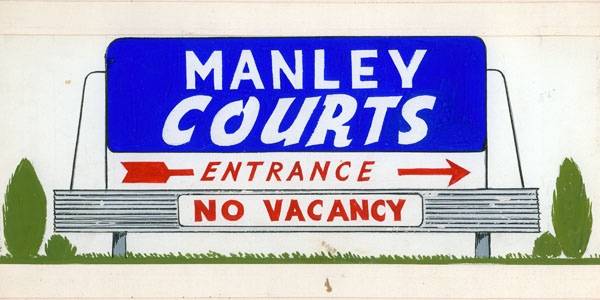 Manley Courts Sign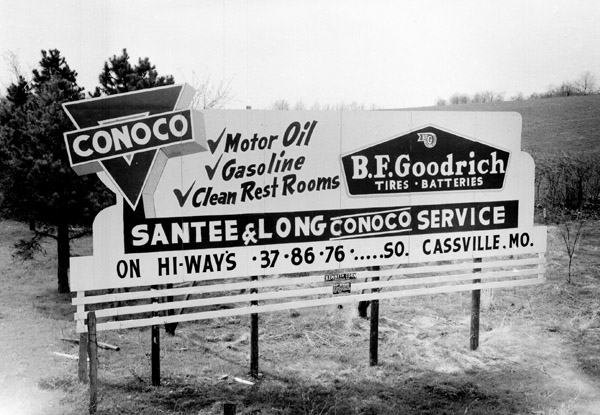 Santtee and Long Conoco Service Station sign 1960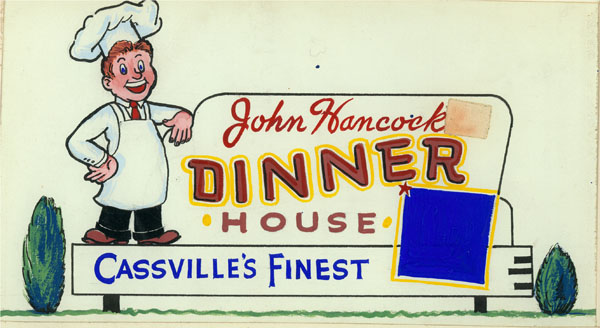 John Hancock Dinner House Sign
Kenneth Corn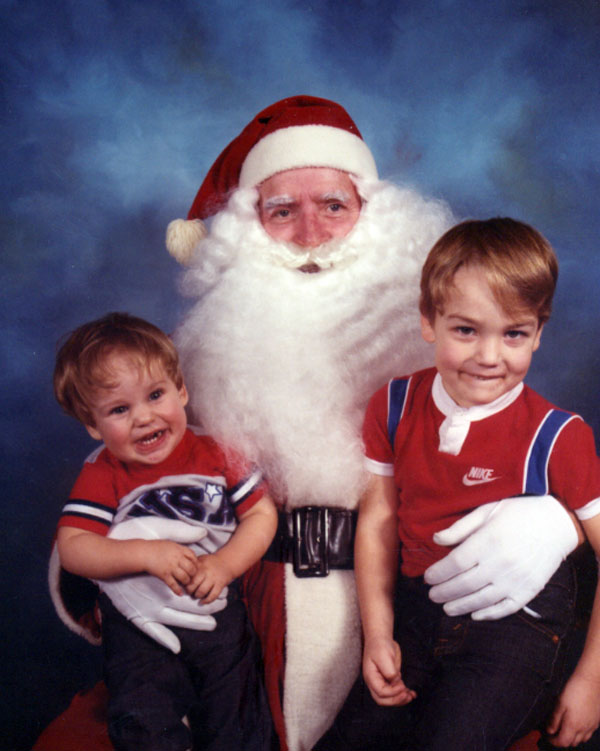 Kenneth Corn playing Santa