Drug Stores
Wooten Drug Store 1955 Cassville
In June of 1905, N. L. Hailey, a former Sheriff and long-time druggist sold the drug store on the north side of the square to J. B. Haines. Later, it was sold to F. N. Reese and then it passed to A. J. Hatfield, who later sold to Marion Wooten in 1935, who operated the store until his death in 1969.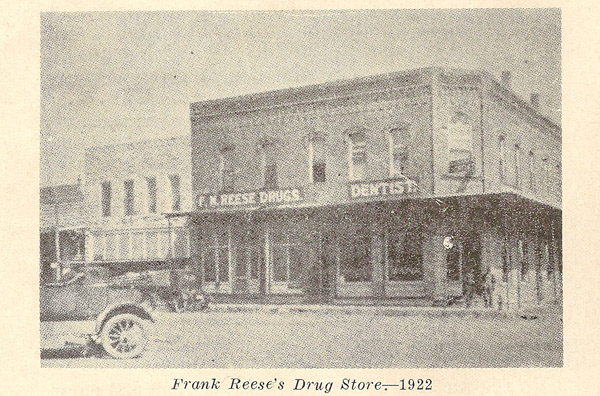 Frank Reese Drug Store Cassville, Mo in 1922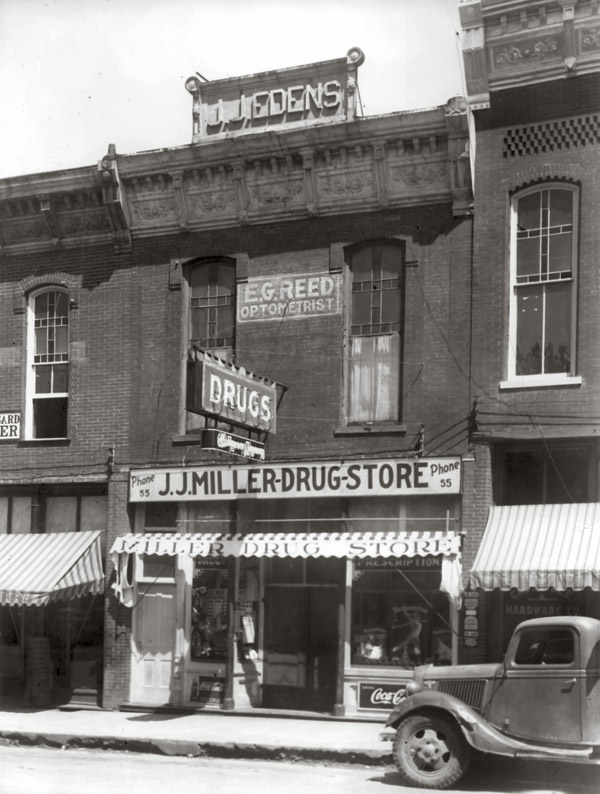 J.J. Miller Drug Store 1940 Cassville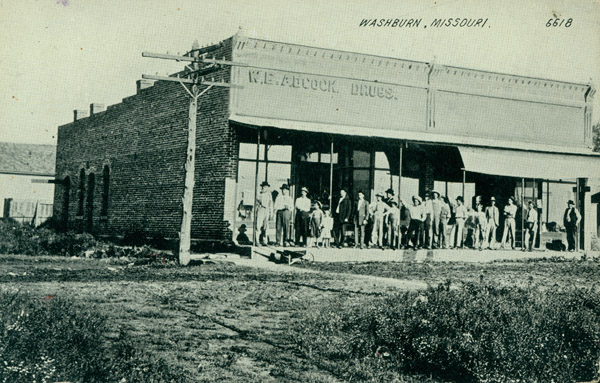 W.E. Adcock Drugs in Washburn about 1910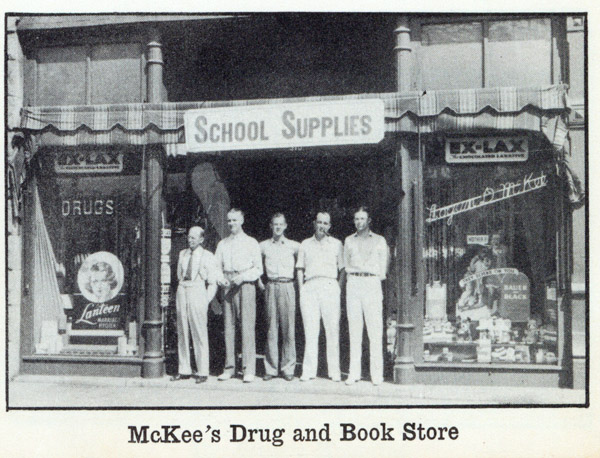 McKee's Drug and Book Store Monett 1937
From Early Barry County (1964)
McKee, Logan David, Monett druggist, humanitarian, pioneer aviator and cyclist. Born in 1877, Hutchinson, Kansas. He was a graduate of the University of Kansas School of Pharmacy in 1897. He came to Monett in 1900 as pharmacist for R. J. Parker Drug Store. He married Mrs. Lynn Tennille Sheehan, mother of George and Virginia Sheehan, in 1902. In August of 1902, he established his own drug store at 310 Broadway, Monett, where his daughter, Helen McKee Sagar is now a partner in the business with Jennings Coyers who bought George Sheehan's interest in 1954. He influenced a number of young men to study pharmacyand through his encouragement and assistance, other boys and girls were able to complete their education. He served on the Monett Board of Education for over 25 years.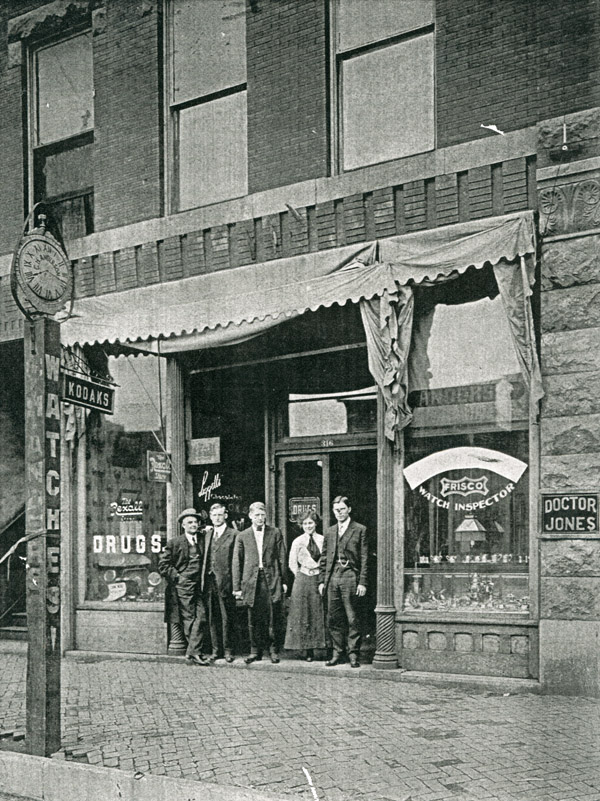 Cox Drug in Monett
From Monett 1887-1987
Cox Drug Co. (1902-1922), 316 Broadway, Alvin Cox, proprietor. The early day pharmacists combined various compounds to fill prescriptions as there were very few packaged drugs. Most drug stores had a soda fountain, withtables and chairs for the customers. Those in the picture (l. to r.): Traveling Salesman, Oscar Cox, Carrol Cox, jeweler and watch repair; Gene Price Osborn, Sales· lady, Alvin Cox, pharmacist; and Hank Temple, clerk.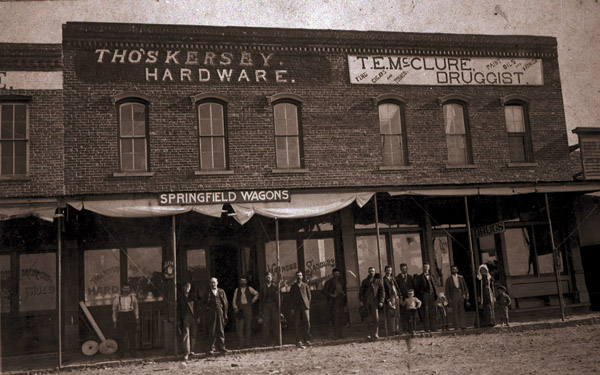 T.E. McClure Druggist in Exeter
Two of the main business buildings in Exeter's past belonged to Thomas Kersey's Hardware store and T. E. McClure's Drug Store. Kersey Hardware wase'stablished in 1887. The gentleman pictured at the far right has been identified as Mr. Kersey.